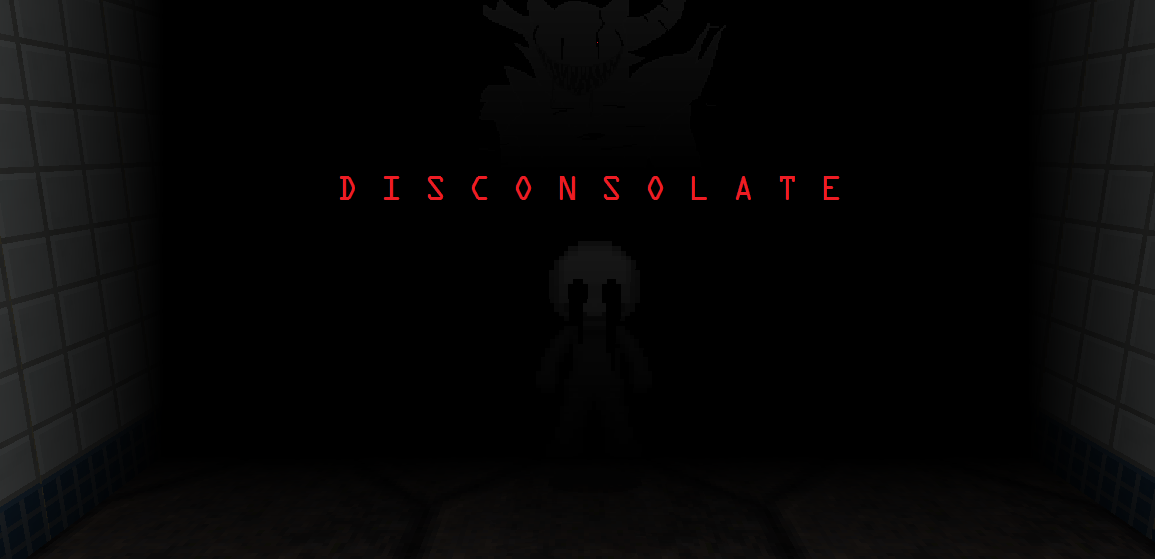 Disconsolate
Disconsolate v00.00.002 ALPHA has been released! Here are a few changes:
* Decreased the spawn rate of a few things
* Switched the view to first-person, which should fix any issues with the camera. If you want it to be third person again, say so in the comments.
* Changed a few sprites
* Fixed an issue that caused the game to crash when turning on the lights
* The town houses no longer ask for a keycard, but just stay closed
* Removed the shading from the note at the beginning
* Upped the render distance
* Removed a few map tiles
* New sounds
* Minor bug fixes
* Fixed the saving and loading system
* Corrected the alignment of the Main Menu
TIP: If the game ever closes, try opening it up again.